How to Skip the California Nursing School Waitlist Now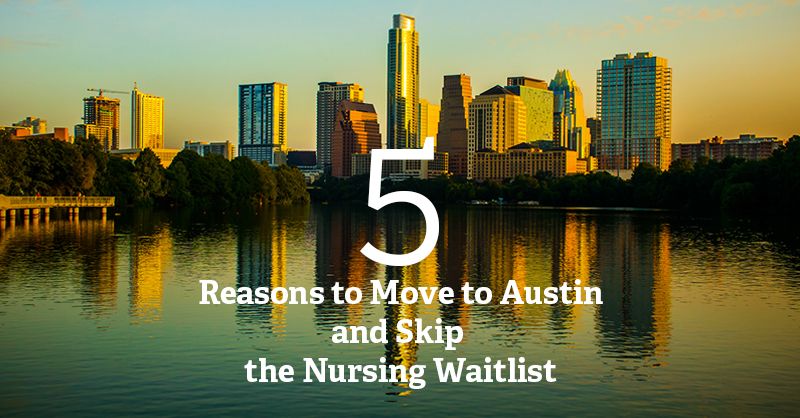 Across the country, a growing number of qualified nursing school candidates are finding themselves stuck on increasingly lengthy waitlists — and this poses a big problem in a country already facing a nursing shortage. Of course, nowhere is this situation more dire than in California. Not only does the Golden State face a massive nursing shortage — the 
Bureau of Health Workforce
projects that California will face the largest nursing shortage of any state, with a projected shortfall of 44,500 nurses by 2030 — it also has some of the longest nursing school waitlists in the country. However, before you give up on moving off the California nursing school waitlist, there is hope. In fact, wherever in the U.S. you are, if you're willing to relocate, it's possible to skip the waitlist with Concordia University Texas' Accelerated Bachelor of Science in Nursing (
ABSN
) track. You can even earn your nursing degree in as few as 16 months — less time than you might spend waiting to start nursing school in many states. Plus, three yearly start dates and no waitlist means you can get started working toward that degree sooner.
Avoid the Nursing School Waitlist with [email protected]
Located in Austin, Texas, our accelerated BSN track is geared toward students who already have a minimum of 60 credit hours from an accredited university and meet the
additional requirements.
This makes
[email protected]
perfect for career changers or students who want to change majors without spending another four years studying to become a nurse. So how does it work? Key to
[email protected]
is its hybrid approach to learning, blending online coursework with hands-on labs and clinicals. In the
online coursework
, you'll learn all of the same nursing theory covered by on-campus nursing programs, only with the added convenience to complete the work when it best fits your schedule. As long you complete your assignments on time, it doesn't matter when you do the work. Not to mention online coursework allows for easy replay of learning activities and recorded faculty interactions. Of course, you can't expect to become a nurse through online coursework alone. After all, safety is a critical aspect of nursing — both for yourself and for your patients — making the hands-on experience a must. The first component of this experience will be through
skills and simulation labs
, which prepare you for your clinicals:
- Skills lab is exactly what it sounds like — a safe-yet-realistic environment where you learn and practice essential nursing skills, such as conducting a patient assessment, inserting a catheter, and checking vital signs.
- Simulation lab takes this concept further by placing you in a mock hospital setting, complete with state-of-the-art equipment and high-tech medical simulation manikins — they can even simulate adverse reactions to treatments and bleed. Here you'll experience life-like situations and make decisions about what to do. Afterward, you'll participate in debrief sessions with your instructors and cohorts. These sessions allow you to learn from your mistakes, as well as give your instructors a better idea of where you need help.
Rounding out your nursing education are
clinical rotations
. Completed at some of the top healthcare institutions in and around Austin, clinicals let you experience what it's like to work in a variety of healthcare settings, all under the expert supervision of your clinical instructors.
5 Reasons to Move to Austin for Nursing School
In 2021,
U.S. News & World Report
named Austin among the top five
best U.S. cities to live in
, and it's not hard to see why. The city has a lot going for it. Here are the top five reasons to move to Austin for nursing school.
1. It's the Live Music Capital of the World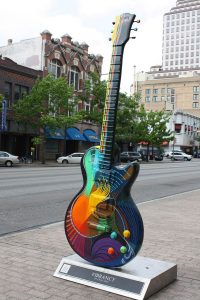 If you've ever watched
Austin City Limits
— the longest-running music show in TV history — then you know Austin is the "Live Music Capital of the World." With more than 200 venues throughout the city, and approximately 2,000 bands, you don't have to look hard to find great original music. Over the years, a lot of artists and bands have made a name for themselves in Austin — including Stevie Ray Vaughan, Janis Joplin, Spoon, Gary Clark Jr., and everyone's favorite Austin-based musician, Willie Nelson. Find out who's playing where at
austintexas.org/music-scene
.
2. Austin's Food and Drink Scene Is Out of This World
With more restaurants and bars per capita than any city in the U.S., including more than 1,000 food trucks, whatever you're in the mood for, you'll probably find it in Austin. From traditional local fare such as barbecue brisket and tacos (including an Austin staple, breakfast tacos) to re-imagined classics and exotic world cuisine, you'd be forgiven for not being able to make up your mind. Speaking of barbecue and tacos, you owe it to yourself to check out Franklin's, The Stiles Switch, Veracruz All Natural, and Valentina's Tex Mex BBQ, to name a few. And if you're in the mood for some really good ramen, Ramen Tatsu-ya can't be beat. Of course, Austin isn't just a foodie town. Craft beer aficionados, oenophiles, and connoisseurs of fine libations have plenty to raise their glasses to. Plus, if you're a dog lover, you should know that dogs are welcome at a number of bars, restaurants, and breweries around this pet-friendly city. For some ideas on where to eat and drink,
Thrillist
has some great recommendations.
3. There's Plenty to Do Outdoors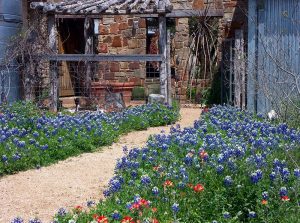 If you've never been to Austin (or Texas, for that matter), you might be surprised at the number of parks and lakes. In fact, Austin has more than 300 parks and green spaces, offering nature lovers everything from hiking, biking, and camping to paddleboarding, kayaking, and rock climbing. Right downtown you'll find favorites like Lady Bird Lake and Zilker Park — home to Barton Springs Pool, a popular local swimming hole. Not far away, you'll find Enchanted Rock State Natural Area and Lake Travis. And these are just a few of the
many places to enjoy
in and around Austin.
4. Austin Is Festive
South by Southwest (SXSW) may be the most well-known festival to take place in Austin, but it's hardly the only one. When we say there's a festival for everyone, we mean it. Love music? There's SXSW, the ACL Festival, and Austin Reggae Fest, just to name a few. Food more your thing? Don't miss the Austin Food + Wine Festival. Maye you prefer art or comedy — hit up Art City Austin and the Moontower Comedy Festival. Of course, your Austin festival experience wouldn't be complete without attending Eeyore's Birthday Party and Bat Fest. For up-to-date info on these and other perennial favorites, visit
austintexas.org/events
and
do512.com
.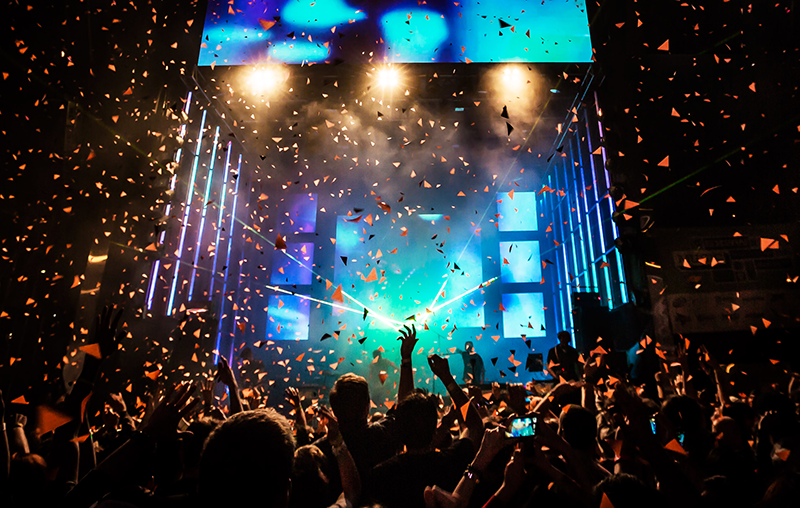 5. Austin's Economy Is Thriving
Don't be surprised if, after living in Austin, you want to stay after graduation. The good news is: Austin is hiring. In 2021, WalletHub named Austin the fourth-best city in which to start a career. In addition to a growing healthcare sector, Austin's tech scene, dubbed "Silicon Hills" after the hill country to the west of the city, is growing rapidly. To keep up with the population growth, Austin's real estate market is also booming. All of this makes for a healthy, diversified economy with room to keep growing. According to the
Wall Street Journal
, in 2019, Austin was rated the city with the number one best job market in the country for the second year in a row.
Skip the Nursing School Waitlist with [email protected]
All over the country, nurses are needed now. If nursing is in your future, don't wait any longer.
Give us a call
, or fill out the form to have someone call you, to find out how you can earn your BSN in as few as 16 months while living in one of the most exciting cities in the country.