Choosing a Nursing School? 5 Qualities That Set Our ABSN Track Apart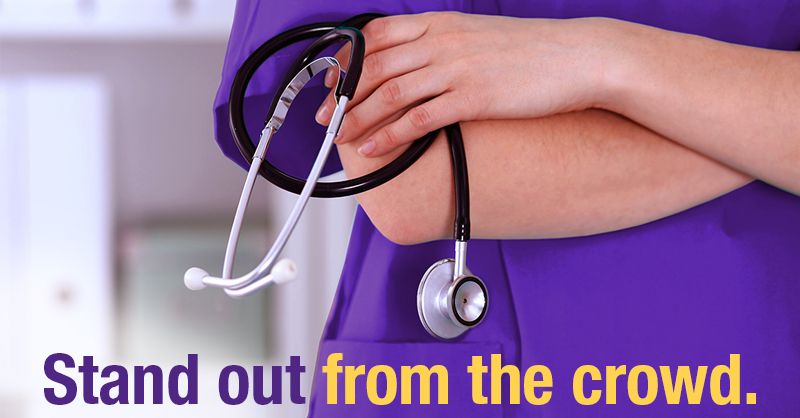 You've probably heard it more than once: choosing a nursing school is one of the most important decisions you will make in your career. It's true – where you attend nursing school will have a lasting impact on your professional nursing success. While there is a lot of information to help you decide, knowing what factors to consider when choosing a nursing school is critical. From accreditation to how the curriculum is organized to faculty support to NCLEX pass rates, it's crucial to find a nursing school to match your needs and ambitions. To help you make an informed decision, consider these five qualities that set our Accelerated Bachelor of Science in Nursing
(ABSN)
track at Concordia University Texas apart from the rest.
"When students choose our ABSN track, they're choosing an option that not only has high outcomes in regards to NCLEX pass rates, but an option that is going to be there to support them from start to finish. Students can feel confident and safe knowing that we're here for them. – Carley Leasure, ABSN Site Director
1. Your science prerequisites don't expire.
One question we hear often from prospective nursing students during the
admissions process
is: Will my science credits from my previous college experience expire? The answer: No. "The nice thing about the Concordia ABSN is that there's not an expiration date on science prerequisites," says Carly Leasure, ABSN Site Director. "Students can have a microbiology class from ten years ago and that can still count towards our ABSN track." The amount of prerequisite courses you are required to take depends on your
previous education.
Your admissions counselor will work with you to build a plan for when and where to take prerequisite courses. "We try to take the guesswork out by offering courses through Concordia so students know those courses are available online in eight-week sessions," says Carley. Prerequisites through Concordia University Texas can benefit you in more ways than one. Your credits will transfer seamlessly, you will become familiar with our Christ-centered education, and you will be prepared for the rigors that lie ahead.
2. Faculty members go out of their way to ensure your success.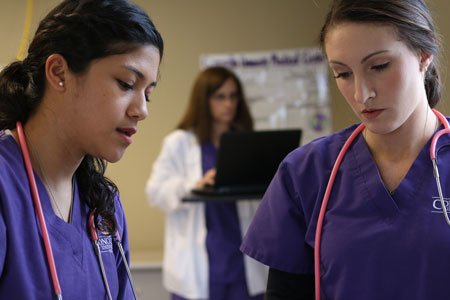 When it comes to Concordia's nursing school faculty, you won't find a better, more dedicated group of instructors. "Our whole focus is on student success," says Sandra Gaskin, Director of the ABSN Track. "We do everything we can to ensure that students learn, uphold their grades, and pass their NCLEX exam at the end of the track." To receive this steadfast support, you must keep an open and honest relationship with your professors. Each week, you will have the opportunity to connect with them through video chat. This allows you to ask for help when a concept or hands-on technique is not making sense. Don't worry, you won't be the only one with questions – it's likely, your classmates will have the same concerns. When this happens, staff and faculty go above and beyond to make sure the entire cohort is on the same page. The one-on-one support they provide is what sets Concordia University's ABSN track apart.
"We want to make sure students don't feel like they're alone. They have a support system; they have resources; we're here to guide them through the process." – Carley Leasure, ABSN Site Director
3. Nursing is a 'calling from God'.
In addition to supporting you and providing you with a foundational understanding of core nursing concepts, our staff and faculty are intentional about teaching you the soft skills needed in nursing. "Concordia looks at nursing as a vocation; as a calling from God," says Robin Cook, Assistant Professor. "We're here to share in the joy of serving others and taking care of God's people." Some of these soft skills include:
Communication
Empathy for patients
Listening
Strong work ethic
These skills not only enhance your development in becoming a Christian leader, but they impact your career prospects and job performance. "This program promotes compassion," says Shannon Baker, Accelerated BSN Student. "Beyond learning how to take vital signs and accuracy levels, it's about how you care for a patient and their spirit." Your professors truly exemplify what Christian leadership looks like, so be sure to lean on them. They can help you identify what areas you need to strengthen, if you don't already know yourself. Through their teachings, you will learn how to view the patient as a human being despite their diagnosis, appearance, and background, which will allow you to provide the best care possible.
4.  The ABSN track exposes you to patients, right away.
Here are a few tips that can help you get the most out of your clinical rotations:
Put in the extra time
Be prepared for anything and everything
Enjoy the experience
Learn from your mistakes
Show interest, eagerness, and respect
Practice, practice, practice
Many nursing schools don't let you experience in-hospital clinical rotations until the second or third semester, but our ABSN track lets you begin working with real patients in the first semester. "This is your time to excel and get hands-on," says Robin. Being exposed to a hospital setting early on allows you to gain confidence and get comfortable with real-world situations over your nursing school journey. You also have the chance to network with seasoned nurses, doctors, and staff at various clinical locations. "The nurses really appreciate our help," says Shannon. "They actually prefer CTX students."
5. You can start now.
Accessibility plays a big role in choosing a nursing school. Perhaps you've come across a few wait lists and capacity restriction requirements. These burdens can become roadblocks for you, especially if you're eager to change careers. At Concordia University Texas, you can begin your nursing education as soon as you're ready because we offer three start dates per year, in January, May, and August. If you're ready to positively impact peoples' lives on both small and large scales, we're here to support you each step of the way. "Going to nursing school is a big deal and a big time commitment," says Carley. "It's a lot of hard work and effort and if we can help make it easier for you, that's our goal."
Contact our admissions team
today to find out how you can get started.