Why Become a Nurse? 6 Reasons You Can't Ignore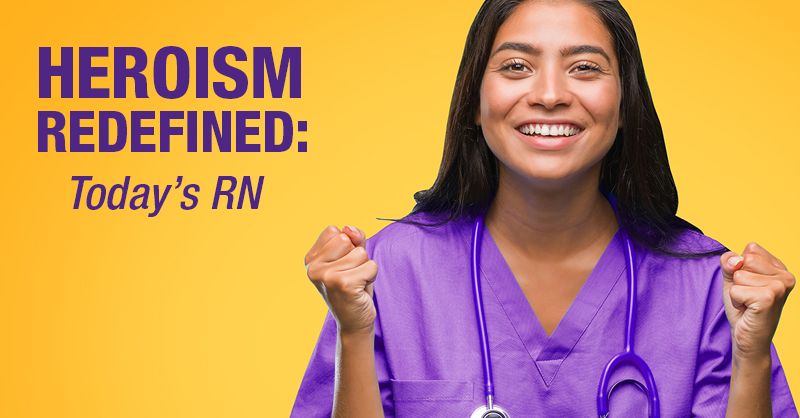 If the gravity of the COVID-19 pandemic has clarified your choice to become a nurse, you're not alone. Career changers everywhere are following suit after witnessing nurses worldwide serving on the frontlines of healthcare.
While the nursing profession may seem inspiring from a distance, getting there is no easy feat — the nursing school is challenging and takes a lot of hard work and dedication. However, if you're motivated to get started and step into the heroic shoes of today's registered nurse, Concordia University Texas's Accelerated Bachelor of Science in Nursing (ABSN) track may be a great option to consider. With the successful completion of any outstanding prerequisites, the ABSN track puts your existing college credits (minimum of 60) or your non-nursing degree to work so you can earn your BSN in as few as 16 months.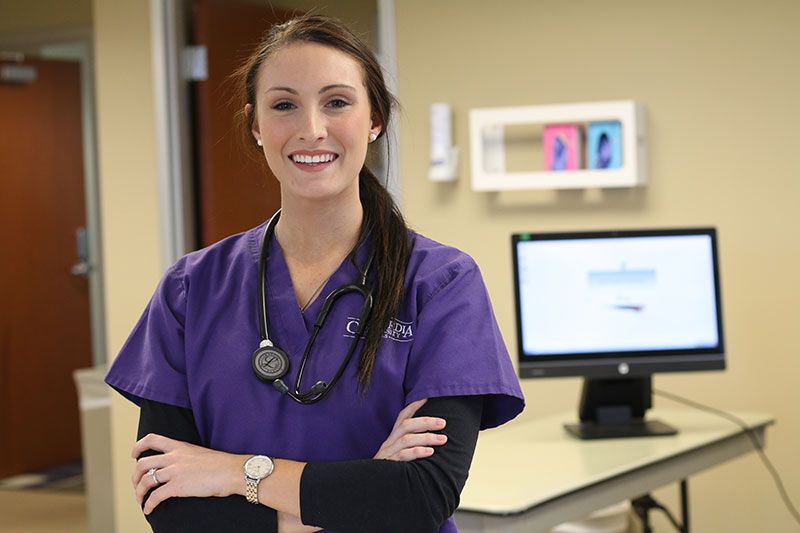 There are many compelling personal and professional reasons, including personal fulfillment, career growth, and diverse opportunities. Are you interested in learning more? Consider these six reasons more and more people are choosing nursing as a second career.
1. Meaningful Work
Having a career that you can rely on for a steady financial future is certainly important, but it's just as important (if not more) to have one that is personally rewarding as well. Fortunately, a career in nursing can give you both.
Though the profession can be physically exhausting, nursing is intrinsically rewarding because it offers you the opportunity to make decisions that will help people live longer, healthier lives. Whether you're caring for patients at the bedside or advocating for their rights, as a nurse, you are in the business of improving and saving lives, which is more than most career paths can provide. Plus, the best part is, you'll never stop learning and growing. This affords you the opportunity to study further and elevate your career, which brings up another reason as to why you should become a nurse.
2. Career Growth
Registered nurses, especially those with a BSN degree, are and will continue to be in high demand across the country. Why? Because the population is aging, chronic issues like diabetes and obesity are increasing, and there is a lack of current resources available to train new nurses. With that said, employment opportunities for registered nurses are growing rapidly.
To give you an idea, the U.S. Bureau of Labor Statistics (BLS) projects that employment of registered nurses will grow 7 percent from 2019 to 2029, faster than the average for all occupations. While most states are expected to keep up with the demand, many places are expected to have serious shortages. Take the state of Texas, for example, which is expected to face a shortage of almost 16,000 nurses by 2030. In other words, the time to become a registered nurse is now!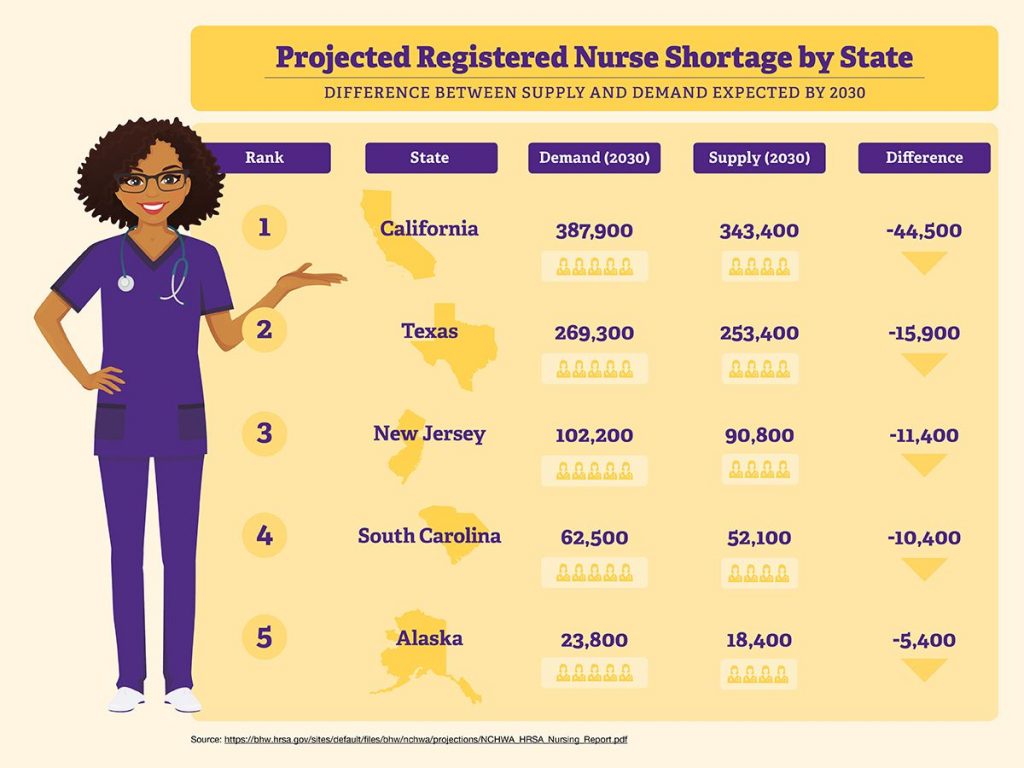 3. Diverse Opportunities
Because nursing is a profession that is constantly evolving, registered nurses have the freedom to work within various types of environments and roles. While some nurses may choose to work in a hospital, providing direct patient care at the bedside, others can choose to apply their skills and knowledge beyond the bedside, in settings such as:
Cruise ships
Campsites
Military bases
Airplanes
Correctional facilities
Courts of law
Health insurance companies
Medical disaster teams
Not to mention, there are over 90 specialty areas in nursing to choose from, including:
Informatics nursing
Travel nursing
Holistic nursing
Geriatric nursing
Oncology nursing
Pediatric nursing
Critical care nursing
Clinical nursing
Focusing on a specialized area within nursing may lead to greater responsibilities and a potentially higher salary, and you'll feel more confident to go even further into what you love to do.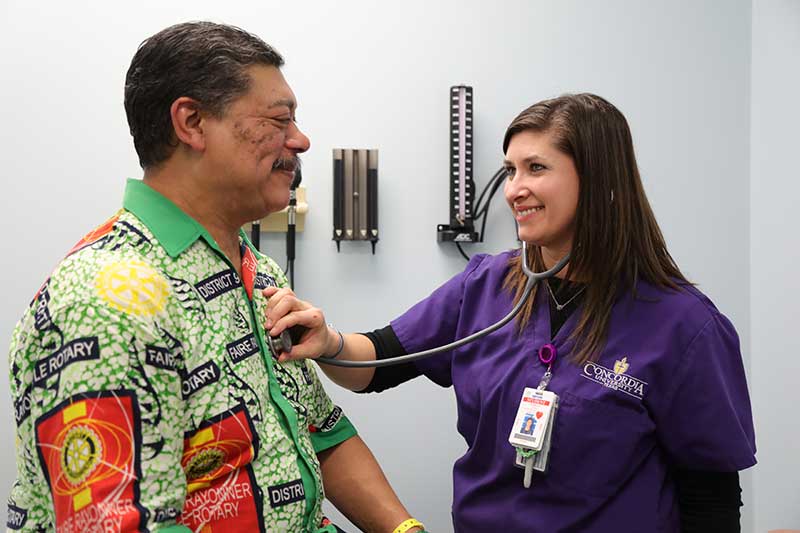 4. High Earning Potential
As touched on earlier, a career in nursing provides a steady financial future, especially if you obtain a BSN degree. While a lot can depend on your employer and the state you practice in, across the board, you can expect to receive a rewarding compensation. Per the U.S. Bureau of Labor Statistics (BLS), registered, nurses in the United States earn an average annual salary of $80,010. In addition, the BLS lists the annual mean wage for the state of Texas as $76,800.
5. Job Stability
Nursing is a career that's been around for hundreds of years, and the occupation doesn't show any signs of going away. It's not a profession that's likely to be replaced by automation or outsourced labor, either. Nurses remain an integral part of the healthcare system. Even during times of economic uncertainty, like today, their skills are in high demand.
Again, as Americans age, nurses will be needed to educate and care for older clients in a variety of settings. The Bureau of Labor Statistics anticipates job growth in long-term care facilities that provide care for rehabilitation and Alzheimer's disease. Home health, outpatient services, and residential care are also expected to be in demand.
6. Flexibility
Perhaps one of the greatest perks of nursing is the scheduling flexibility you may find. Depending on the employer, nurses have a say when it comes to working on a full-time, part-time or on-call basis. While the basic work day for the average person is an eight-hour day, five days per week, the average workday for nurses in long-term health facilities or hospitals is twelve-hour shifts, three days per week. Though, there are nursing jobs out there that fit the normal eight-hour day, five days per week, too.
Nursing also allows for other flexible work practices that can grant you many benefits, depending on your needs. Other scheduling opportunities may include:
Per Diem
This would require you to fill empty nursing positions on a temporary basis. The benefit is, you can pick your own schedule with no minimum shift requirement. Working per diem typically pays a higher hourly rate than a staff position, but excludes benefits.
Job Sharing
This would require you to share one full-time job and benefits with another registered nurse. This grants each of you the flexibility that part-time employment brings.
PRN (Pro Re Nata)
This would grant you the opportunity to work on an as-needed basis, depending on staffing needs. This would require you to work a set number of shifts to earn a salary. In most cases, PRN nurses are considered to be floating nurses because they are trained to work in multiple units and can adapt to a diverse range of patient needs.
*It's important to note that not all medical facilities offer flex options like the ones listed above.
Why become a nurse? The six reasons listed above speak for themselves. As mentioned earlier, if you feel called to the nursing profession Concordia University's Accelerated BSN track can help get you there sooner. But before moving forward in your nursing school endeavor, you need to gain a better understanding of how the Accelerated BSN track works.
How Concordia's Accelerated BSN Track Works
Located in the heart of Austin, Texas, the Accelerated Bachelor of Science in Nursing (ABSN) track compresses the traditional nursing school experience into 16 months using a comprehensive learning model. Designed with career changers and second-degree seekers in mind, it's made up of online nursing theory courses, skills and simulation labs at Concordia University's ABSN site, and in-hospital clinical placements inside top area hospitals. Collectively, each learning component grants you the confidence needed to sit for the National Council Licensure Exam (NCLEX-RN).
Online Learning
Concordia's online courses play a key role in your success as an accelerated nursing student. They teach you the fundamentals and theories of the nursing profession through reading assignments, video content, discussion forums, and interactive activities conducive to your personal learning style.
In traditional nursing programs, oftentimes, you are expected to show up to hear a lecture and take notes while following along with a PowerPoint presentation. This can be a lot of nursing content to take in at once. Not to mention, if you don't understand the information in the first place, you can start to lose focus and become more confused.
Online learning at CTX lets you listen to lectures and review course materials as many times as needed until you feel confident that you know the subject inside and out. While the deadlines set by your instructor still apply, having the ability to study at your own speed can reduce a lot of added stress. Plus, even though you're not on campus, you can still connect with ABSN faculty through email, video conferencing, and discussion forums.
Hands-On Labs
Taking place at Concordia's ABSN site, skills and simulation labs give you the chance to apply what you're learning online to hands-on practice. Though they serve different functions, both labs are designed to give you the skills and confidence needed to succeed as a registered nurse, and play a key role in your nursing education.
Skills Lab
During the skill lab, you'll learn how to safely and effectively apply core nursing skills, such as inserting nasogastric (NG) tubes, administering intermuscular injections, and drawing blood without the fear of hurting a patient. You can expect to practice these skills on clinical task trainers and/or full-body medical manikins, so it's OK for you to make mistakes, because you'll learn from them.
Simulation Lab
During the simulation lab, you'll be challenged to think and act like a nurse by integrating nursing theory with practice while making clinical decisions in real time. Set in a life-like healthcare environment, simulation lab is where you will apply your newly acquired skills and knowledge by participating in well thought-out nursing scenarios.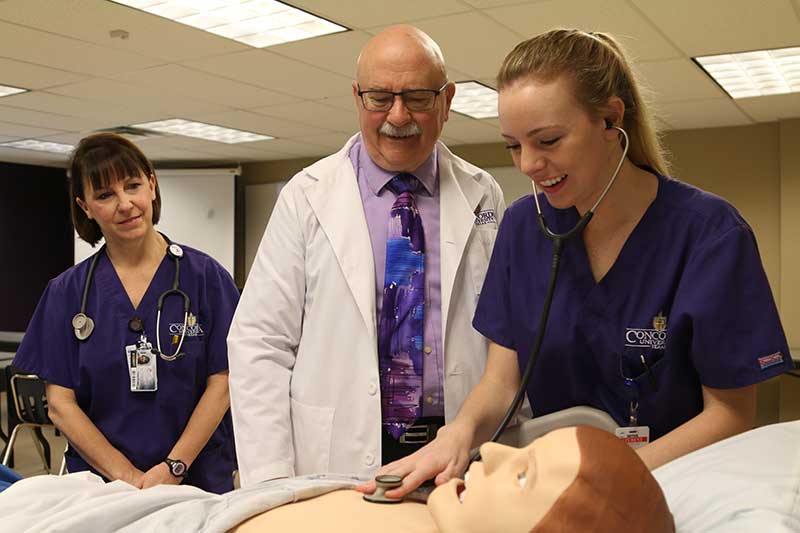 Featuring high-tech, anatomically correct patient simulator manikins, these scenarios allow you to see things from a patient's point of view, as well as get experience dealing with medical conditions you might not encounter during clinicals. After each simulated experience, you'll experience a debriefing (with your instructors) to discuss your performance in an open and honest setting.
Clinical Placements
As a student in Concordia's ABSN track, you'll get started on your clinical placements during the first semester, which isn't the case at most nursing schools. Taking place within various clinical settings, here is where you'll put into practice everything you've learned in your nursing theory courses and skills and simulation labs, in terms of how to interact with and care for patients in a real-world healthcare setting.
As you work with real patients, you can also expect your clinical instructor to be by your side throughout the entire time. From co-signing your charts to helping you administer medications, he or she will ensure you are doing everything correctly.
Now that you have an idea of how Concordia University's ABSN track works, it's time to find out if you're qualified to enroll.
What You'll Need to Get Started
A minimum of 60 college credits or a non-nursing bachelor's degree from a regionally accredited college or institution
A cumulative GPA of 3.0 (only if you are a transfer applicant)
Successful completion of all prerequisite coursework

Concordia University Texas offers prerequisite courses online in eight-week increments. This allows your admissions counselor to assist you better and have immediate access to your classes and grades for a smoother transition into the Accelerated BSN track. Additionally, by completing these courses online through CTX, you will gain familiarity with the learning management platform used by our ABSN track, as well as qualify for conditional admission.

Science prerequisites do not expire.

A personal essay describing why you're seeking a Bachelor of Science in Nursing at Concordia
What You Won't Need to Get Started
Previous healthcare experience
To take the Test of Essential Academic Skills (TEAS VI)
Do You Have the Qualities of a Registered Nurse?
You know what a career in nursing has to offer and you've educated yourself on what's needed to get started, but one question remains: What qualities make a good nurse?
You're wise to wonder! Good registered nurses forge the path for better patient outcomes, staff and patient satisfaction, and hospital growth. They're key in setting the tone for, and ensuring the quality of care at, the facilities they work in. They also inspire everyone around them — the physicians, fellow nurses, hospital staff, and the patients they serve. How? By possessing a unique set of qualities. Some are innate, while others are acquired with time, education, and experience.
Compassion
It goes without saying that having compassion as a nurse is extremely important. After all, nurses deal with patients who are vulnerable, sick, and injured, and they need to be able to show them that they truly care about their situations. Yet, while you may think that most nurses join the profession because they already have it, the truth is that some don't. Some nurses struggle to show compassion in stressful situations. They have to take the extra time to hear out their patients' needs, which forces them to learn how to be compassionate with patients as they go.
Empathy
Having the ability to relate to what someone is going through is crucial as a nurse. The best nurses are able to imagine themselves in the shoes of their patients. They recognize and appreciate the concerns other people have. This helps them to better advocate for patients who cannot advocate for themselves.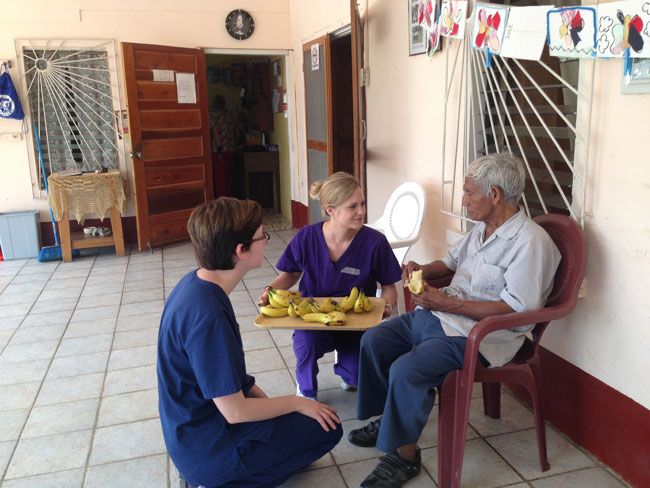 Developing the ability to convey empathy is important for registered nurses because of their unique role as a patient advocate. Having the ability to convey empathy authentically can be challenging for some nurses. Fortunately, as with the ability to exude compassion, this is a trait that can be refined on the job.
Communication Skills
Solid communication skills are essential for any career, but for nurses, it's one of the most important parts of the job. As a liaison between patients, doctors, other members of the care team, insurance companies, and family members, nurses never stop communicating and relaying important data. They must also listen carefully and take detailed notes as needed. Failing to clearly communicate (verbally and in writing) important details of a patient's condition to other medical staff could mean the difference between life and death. There are many ways of improving communication skills, some of which include making eye contact, asking questions, and responding to emails in a timely manner.
Detail-Oriented
Nurses have many different responsibilities to carry out, all of which require a strong attention to detail. These include monitoring patients' conditions, seeing patients before the doctor comes in, administering medications and other treatments, and educating patients and their family members. After executing these tasks, nurses need to ensure every piece of information is accurate and updated so the doctor and other nurses can treat patients effectively. Not only that, hospitals and healthcare providers are legally obligated to keep patient records. Nurses can't afford to be distracted or sloppy while writing down important details about patients, such as symptoms, vitals, and medications administered, that must be accurately passed along to other medical professionals.
Stamina
Nurses need to have the physical and mental ability to remain active for long periods of time. They need to be able to bend, twist, turn, lift, and stand regularly, which can be physically demanding on the body. Keeping in good physical shape will give nurses the energy and strength they need to keep going for eight- and even twelve-hour shifts. Mental endurance is also needed to help them remain focused, determined, and dedicated to the care of patients and families who depend on them.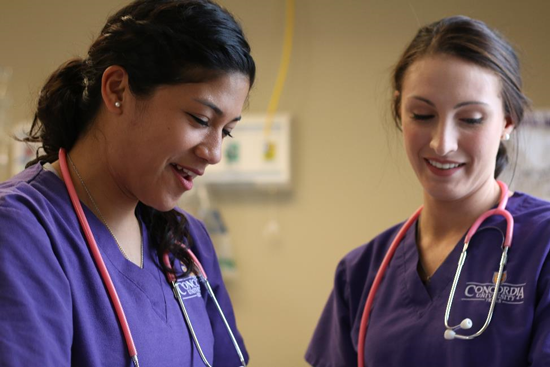 Patience
As a registered nurse, it's essential to practice patience because losing it can be severely consequential. Every day, nurses interact with patients and families who may be confused, sleep-deprived, or experiencing a great deal of stress, so it's important that they handle each situation with calmness and rationality. This helps nurses better care for patients, and will result in more effective decision-making, even if it requires some extra time.
Pursue Your Passion as a Nurse Today!
Nursing is an innovative, challenging, and rewarding career that offers many benefits — from personal fulfillment to career growth to diverse opportunities and more. Nurses bring a lot to the table, including expertise, resourcefulness, and deep patient experience, which improves the lives of those in their care immensely. On top of that, the need for more competent registered nurses is skyrocketing.
If watching the men and women behind the scenes give selflessly to the COVID-19 cause has inspired you to become a nurse, Concordia University Texas's Accelerated Bachelor of Science in Nursing (ABSN) track is here to help you get started.
You can start today by reaching out to one of our dedicated admissions counselors. This person will help determine your eligibility and identify any prerequisite courses you need to take. He or she will also be able to provide you guidance on what, if anything, you can do to improve your existing GPA, as well as alert you to any possible issues. Throughout the process of application and enrollment, your admissions counselor will be there to guide you each step of the way.