In Search of a Higher Calling: Faith-Based Nursing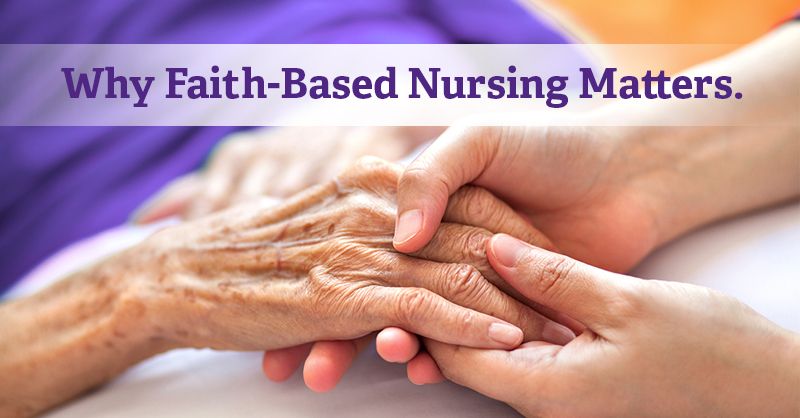 Nursing is one of the few professions that has a direct impact on each one of us. Throughout our lives, nurses are there — to welcome us into the world, to guide us through routine checkups, to care for us during medical procedures and illnesses, and even to comfort and console us at the end of our lives. For Shannon, a police officer of 15 years, seeing the compassion nurses showed her family during the most difficult of times was life-changing. Over a period of a just a few years, several of her family members were diagnosed with terminal illnesses. That's when Shannon saw firsthand the power of faith-based nursing. She was struck by how the nurses cared for and comforted not only her ailing family members but also her entire family. "When I saw those acts, it was like God just kept showing me over and over again, and I just kept feeling this pull," says Shannon, who left the career she loved to pursue a new career in nursing. "I just decided to jump and go for it." Immediately upon learning about Concordia University Texas'
Accelerated Bachelor of Science in Nursing (ABSN) track
, Shannon knew Concordia University was the nursing school for her. She felt drawn to the school's commitment to developing Christian leaders who exhibit Christ-like behaviors such as love, kindness, grace, non-judgment, and forgiveness. "When I talked to the nurse recruiter, you could just feel this thread of faith that's intertwined in it," Shannon says, explaining why CTX was the only nursing school she applied to.
Faith-Based Nursing Means Treating the Whole Person
It's this thread of faith that drives our mission to graduate nurses dedicated to treating the whole person — mind, body, and soul. "Concordia looks at nursing as a vocation, as a calling from God," says Robin Cook, an assistant professor in the ABSN track. "We're here for the joy of serving others. We're here to take care of God's people. We do more than just physical care. We recognize wholeness of every individual." This emphasis on holistic care is not a new concept. Nearly 100 years ago, noted Harvard Medical School Professor of Medicine Dr. Francis Weild Peabody wrote, "The secret to the care of the patient is in caring for the patient." And before him, none other than
Florence Nightingale
— considered to be the founder of modern nursing — advocated for what is today referred to as holistic nursing.
"My favorite part about the Concordia ABSN track is that they teach you how to care about the spirit of the person and not just the skill of nursing," says Shannon.
This isn't to downplay the importance of the physical side of care. Like any great nursing program, our
nursing curriculum
focuses on evidence-based practices and the technical skills and knowledge needed to be an exceptional nurse. However, we also recognize the important role the mental and spiritual play in our lives and the lives of our patients. This is especially true in times of physical and emotional distress. Whether you have a patient grappling with his or her faith in the face of terrible adversity, a family wishing to mourn according to their customs, or a patient unfamiliar with the healthcare system, how you navigate these moments matters.
6 Fundamental Values of Faith-Based Nursing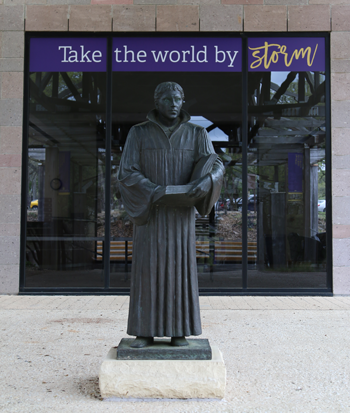 It's in these moments that the values exemplified in Christ's teachings are so critical — whatever your personal and religious beliefs. Here are six fundamental values we must strive for in order to provide care for the whole person.
1. Acceptance
Acceptance requires us to put aside our personal biases. As a nurse, you're going to meet people from all walks of life. Some will have beliefs and values that are very different from your own, others opinions you strongly disagree with. You may even find yourself treating someone who is in custody. All of this is irrelevant to the responsibility we have to care for and honor the dignity and inherent worth of all people.
2. Compassion
Central to Christ's teachings — and a critical component of holistic care — is compassion. For a patient, just knowing that someone cares about and believes in you can mean the difference between giving up or choosing to remain positive and fight on. This phenomenon is particularly noticeable in nursing homes. In the often fast-paced world of nursing, it can be easy to fall into the mindset of simply focusing on the task at hand — especially when juggling multiple urgent situations, such as in the ER. However, it's in these moments more so than ever that compassion is needed. Make time to get to know your patients, treat them (and their families) as you'd want to be treated and provide them the care you'd wish to receive.
"I joined Concordia's ABSN track because I just wanted to be the most compassionate nurse I could be," says Shannon.
3. Empathy
Like compassion, empathy in nursing plays a
critical role in patient outcomes
. Across all industries, over time people tend to lose sight of something important: That they are experts in their own fields. It can lead to what Harvard business blogger Scott D. Anthony calls the "knowledge curse" — by possessing some specialized knowledge, we forget what it's like to live without that knowledge. It can be very easy to forget what it's like to be a patient and to have a limited understanding of health issues. What to you might be a routine or "textbook" procedure is almost undoubtedly foreign — and more than a little scary — to the average, non-medical profession, and we should never let our understanding blind us to the way others might think or feel. Empathy in nursing requires us to put ourselves in our patients' shoes. Ask questions — this not only helps you gauge patients' understanding, but also shows you care about them. It's important to keep in mind that we are all knowledgeable about different things, have different thresholds for pain, and react differently to stress.
4. Patience
This almost goes without saying: As a nurse, you're going to need patience. A lot of it. You're going to have difficult patients, family members who may want to argue. Nurses also spend a lot of time educating patients, and in a country with
shockingly low health literacy
, you can expect patients to have a lot of questions. You may also find yourself explaining concepts more than once or struggling to explain them in ways patients can understand. You're also going to encounter patients (and their families) who think they are the most important or that their situation is the most dire. What's important is that you remain calm and compassionate. It's all part of the job. Just keep that empathy in mind — what may not be the world's most critical emergency to you may seem that way to them when emotions are high.
5. Forgiveness
Like it or not, there will be times when patients say things that are unkind. They may be angry. Their medications may cause them to act in ways that are unlike them. Whatever case, it will be very tough to leave your stress at work, much less deal with disrespectful patients, if you are unable to forgive.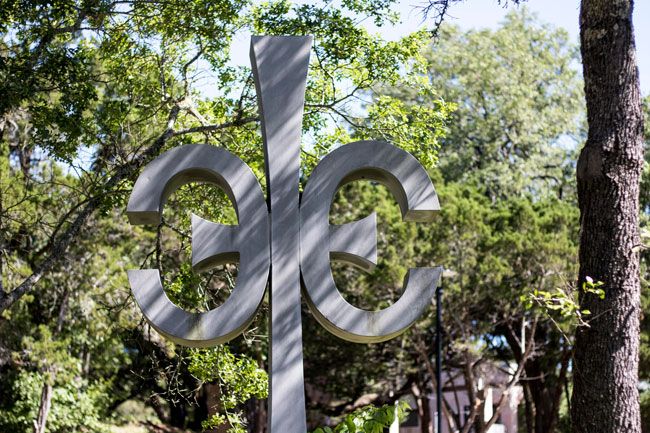 6. Non-Judgment
As medical professions, it's critical that we practice non-judgment. As the noted American pastor, theologian and author Greg Boyd puts it, "The Christian's job is to agree with God that every person you meet was worth Jesus dying for." Beliefs aside, this just makes sense from a healthcare provider's standpoint. Judgment can lead us into dangerous territory. You will treat patients whose conditions are the result of what you may consider poor decisions. This does not make them any less deserving of caring, compassionate treatment.
Earn Your BSN from Concordia University Texas in as Few as 16 Months
Ready to put your passion for helping others into action? Our Accelerated BSN track in Austin, Texas, could your quickest path to becoming a registered nurse. Give us a call at 866-891-1371 to learn more about whether the ABSN track is right for you, or
fill out the form
to have an admissions counselor call you.