5 Benefits of Online Learning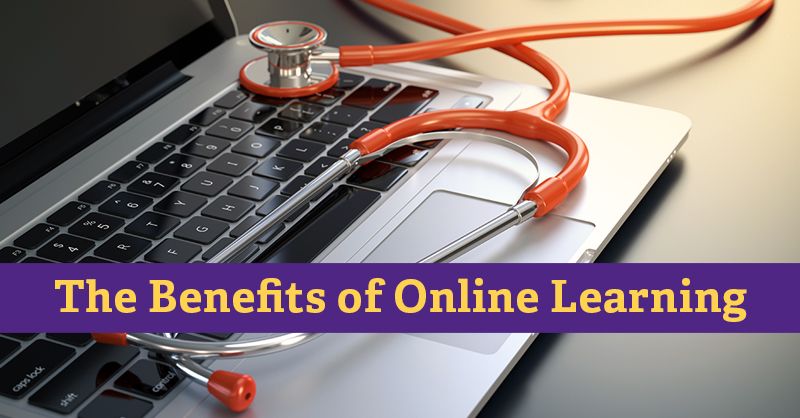 Even though e-Learning has now been around for several decades, it's still unfamiliar territory for those who have only experienced traditional classroom-based learning. Some people even associate online learning with lower quality; however, this couldn't be further from the truth. In fact, some of the most innovative, successful schools and institutions are turning to online learning for everything from one-off training courses to advanced degree programs. Many, like Concordia University Texas's Accelerated Bachelor of Science in Nursing (ABSN) track, merge the best aspects of online and in-person learning for a truly immersive learning experience. Today, we'll discuss the benefits of online learning when studying to become a nurse.
1. Online Learning Offers Convenience and Flexibility
Perhaps one of the most talked about — and obvious — benefits of online coursework is the convenience factor. Rather than rushing out the door to get to class on time — no easy feat in Austin, where rapid growth has resulted in occasionally frustrating commute times — online learning lets you complete your coursework from the comfort of your own home, a favorite coffee shop, or wherever you work best. Not to mention, you can study your homework when it's convenient for you, like in the middle of the night or first thing in the morning. So long as you complete your assignments on time, it doesn't matter if you do your coursework in the middle of the night or first thing in the morning.
2. Online Learning Accommodates Different Learning Styles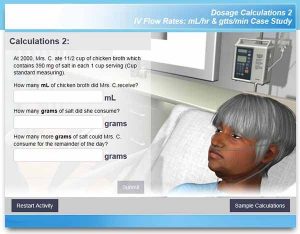 We all have our own learning styles and preferences. Some of us need to see concepts visualized for them to stick. For others, the best way to learn is by listening to a professor's lecture. To ensure that our online coursework is engaging for a wide audience, we've incorporated many different learning tools and elements, including:
Video and audio lectures conducted by your instructors
Interactive activities, learning modules, and knowledge checks
Traditional course assignments (to be uploaded for grading) and textbook readings
Virtual office hour chats, video chats with nursing tutors, and discussion boards
Of course, nursing is a hands-on profession, and kinesthetic learners — those who learn best by doing — will have plenty of opportunities to learn by doing via the
skills and simulation labs
and
clinicals
.
3. Visual and Aural Learning Elements Enhance Understanding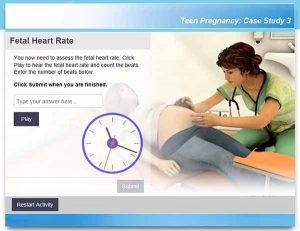 It's one thing to read about assessing a fetal heart rate; it's another to actually hear and assess it for yourself. Likewise, reading about the stages and risks of pregnancy is not as compelling as following along with a case study in which you have to make assessments based on various data. Thanks to
[email protected]
's interactive, online coursework, students are able to see and hear internal processes in action, as beyond the complexity of most non-artists' drawing abilities. The result is a greatly enhanced understanding of the inner workings of the body and improved ability to recognize conditions. Plus…
4. You Can Always Go Back and Review What You've Learned
You know the moment… Your instructor just said, "That's probably the most important point I've covered today," only you were too busy scribbling down notes to hear what was just said. With online learning, you don't have to worry about missing concepts because you stop and go back at any time. In fact, you can replay any recorded interaction with faculty or activity as many times as you need to feel comfortable with the content.
5. Online Learning Helps Train More Nurses at a Time when Demand Is High
In case you haven't been following the news, the United States is facing a nursing shortage, making the education of new nurses of critical importance. All over the country, many qualified students are stuck on waiting lists due to a limited number of instructors and nursing school seats. Fortunately, online/hands-on hybrid nursing tracks like
[email protected]
are helping to educate more nurses and faster. By moving much of the traditional in-class content to Concordia's Blackboard online learning management system (LMS), CTX is able to cut down on the number of classrooms and ground-based facilities needed, and can thus offer three start dates a year. Now that we've discussed the benefits of online learning, you might be wondering how our Accelerated BSN track works.
When online learning debuted, it typically consisted of what were essentially PowerPoint slides that you clicked through, along with some multiple-choice exams and knowledge checks reflecting the extent of the interactivity available at the time. Courses were often text-heavy and, well, boring — a result of the slow internet speeds and limited computer processing power available at the time. However, today lightning-fast internet and processor speeds mean that online courses are able to include rich visualizations, as well as video and audio elements. Still, anyone who says that you can't learn to become a nurse with just online classes is absolutely right. Nursing requires not only learning concepts and skills but also putting them into practice. The result? CTX has created a blended-learning experience comprised of three distinct components:
Interactive, online coursework that can be accessed anytime, anywhere
State-of-the-art skills and simulation labs designed to let you get hands-on practice in a risk-free environment*
Clinical rotations at some of the area's top healthcare providers
*Using high-tech medical manikins that can realistically simulate a variety of conditions also allows students to experience medical conditions they may not encounter during their clinical rotations.
Earn Your BSN in as Few as 16 Months from Concordia University Texas
Ready to pursue a career in nursing? If you have a college degree or at least 60 credits from a regionally accredited university and meet the
admission requirements
, you can earn your nursing degree and graduate prepared to sit for the NCLEX in as few as 16 months. Call 866-891-1371 today to find out if
[email protected]
is right for you, or fill out the form to request more information.